Stationary battery systems from GW
For a completely reliable power supply
---
At GW Batterien, we offer a full range of lead batteries for use in stationary battery systems. From traditional OPzS and OGI batteries through to modern sealed, maintenance-free batteries in GEL or AGM technology we have all the important systems you will ever need in our range.
Development & project
For stationary battery systems which match your requirements perfectly
---
GW Batterien plans and designs customised, stationary battery systems for you. Here we include all standard chemical systems in our planning to be able to offer you a perfect solution, alternatively also with a frame and accessories.
Upon request, we will happily plan your new battery system to be earthquake-proof. Thanks to our extensive storage facilites and fast delivery service your customised battery system will be delivered to you in a fully-assembled state as quickly as possible.
Logistics and maintenace of battery systems
Our service for batteries not currently in use
---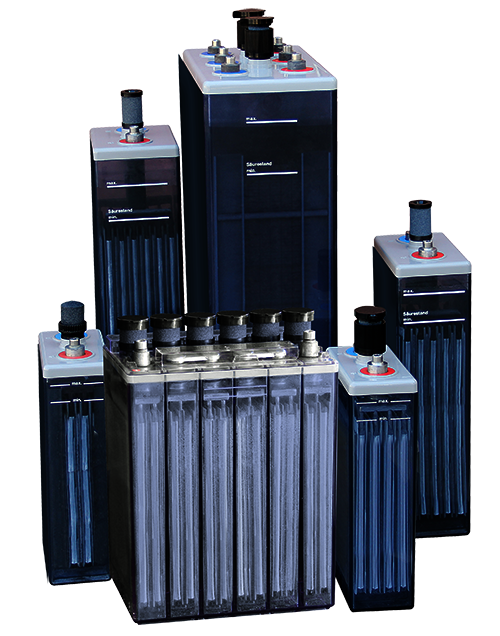 If you do not need your battery system at the moment, we would be delighted to take over the logistics and maintenance for you. Our services in detail:
Receiving inspection and reconditioning of your battery
Storage in accordance with the currently valid regulations
Regular checks and charging processes
If the battery is not retrieved after an extended storage period, the capacity is redetermined and the results are presented for a decision to be made.